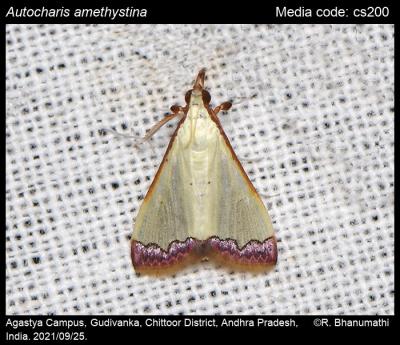 Photo Gallery and Species Biology
| State | Jan | Feb | Mar | Apr | May | Jun | Jul | Aug | Sep | Oct | Nov | Dec | No date |
| --- | --- | --- | --- | --- | --- | --- | --- | --- | --- | --- | --- | --- | --- |
| Andaman and Nicobar Islands | | | | | | | | | | | | 1 | |
| Andhra Pradesh | | | | | | | | | 1 | | | | |
| Arunachal Pradesh | | | 1 | | 1 | | | | | | | | |
| Assam | | | | | | | | | | | | | |
| Bihar | | | | | | | | | | | | | |
| Chandigarh | | | | | | | | | | | | | |
| Chhattisgarh | | | | | | | | | | | | | |
| Dadra & Nagar Haveli | | | | | | | | | | | | | |
| Daman & Diu | | | | | | | | | | | | | |
| Delhi | | | | | | | | | | | | | |
| Goa | | | | | 1 | | | | | | | | |
| Gujarat | | | | | | | | | | | | | |
| Haryana | | | | | | | | | | | | | |
| Himachal Pradesh | | | | | | | | | | | | | |
| Jammu and Kashmir | | | | | | | | | | | | | |
| Jharkhand | | | | | | | | | | | | | |
| Karnataka | | | | | | | 1 | | | | | | |
| Kerala | | | | | | | | | | | | | |
| Lakshadweep | | | | | | | | | | | | | |
| Madhya Pradesh | | | | | | | | | | | | | |
| Maharashtra | | | | | | | | | | | | | |
| Manipur | | | | | | | | | | | | | |
| Meghalaya | | | | | | | | | | | | | |
| Mizoram | | | | | | | | | | | | | |
| Nagaland | | | | | | | | | | | | | |
| Odisha | | | | | | | | | | | | | |
| Paschimbanga | | | | | | | | | | | | | |
| Pondicherry | | | | | | | | | | | | | |
| Punjab | | | | | | | | | | | | | |
| Rajasthan | | | | | | | | | | | | | |
| Sikkim | | | | | | | | | | | | | |
| Tamil Nadu | | | 1 | | | | | | | | | 1 | |
| Tripura | | | | | | | | | | | | | |
| Uttar Pradesh | | | | | | | | | | | | | |
| Uttarakhand | | | | | | | | | | | | | |
| West Bengal | | | 1 | | | | | | | | | | |
| Total | | | 3 | | 2 | | 1 | | 1 | | | 2 | |
OD: Autocharis amethystina Swinhoe, 1894. New species of Geometers and Pyrales from the Khasia Hills. XXII. A.M.N.H., 14 (6): 135-149.
Swinhoe, C. 1886. On the Lepidoptera of Mhow, in Central India. Proc. Zool. Soc. Lond. 1886: 421–465, pls. 40–41.
Hampson, G. F. 1896. The Fauna of British India including Ceylon and Burma. Moths, Vol.4. Taylor & Francis, London. Pyralidae 594 p - 287 figs.Vol. 4, pg. 415, # 5184. 
Haruta, T. (Ed.). 1998. Moths of Nepal. Part 5. TINEA. Vol. 15 (Supplement 1). The Japan Heterocerists' Society, Tokyo.Pl. 141/20. 
Note: These individuals were incorrectly identified as 
Autocharis fessalis
(Swinhoe, 1886). Corrected on 21 Jan 2022 by SS, based on inputs provided by Jahir Rayhan. Hampson (1896) synomized 
Autocharis amethystina
with 
Autocharis fessalis
, treating individuals with a straight marginal pink band as females, and the individuals with a sinuous marginal pink band as males. Here, we follow the treatment on 
http://pyralidsofborneo.org/index.php?amethystina
, which lists 
Autocharis amethystina
 as a separate species. 
Page citation
Anonymous 2023. Autocharis amethystina Swinhoe, [1894] – . In Sondhi, S., Y. Sondhi, R.P. Singh, P. Roy and K. Kunte (Chief Editors). Butterflies of India, v. 3.42. Published by the Indian Foundation for Butterflies. URL: https://www.mothsofindia.org/autocharis-amethystina, accessed 2023/03/21.