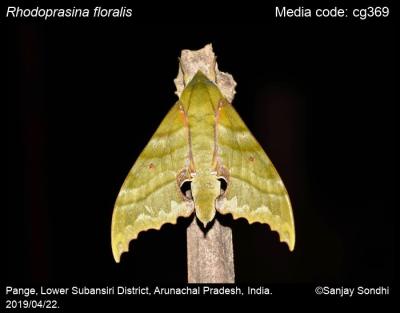 Photo Gallery and Species Biology
| State | Jan | Feb | Mar | Apr | May | Jun | Jul | Aug | Sep | Oct | Nov | Dec | No date |
| --- | --- | --- | --- | --- | --- | --- | --- | --- | --- | --- | --- | --- | --- |
| Andaman and Nicobar Islands | | | | | | | | | | | | | |
| Andhra Pradesh | | | | | | | | | | | | | |
| Arunachal Pradesh | | | | 1 | | | | | | | | | |
| Assam | | | | | | | | | | | | | |
| Bihar | | | | | | | | | | | | | |
| Chandigarh | | | | | | | | | | | | | |
| Chhattisgarh | | | | | | | | | | | | | |
| Dadra & Nagar Haveli | | | | | | | | | | | | | |
| Daman & Diu | | | | | | | | | | | | | |
| Delhi | | | | | | | | | | | | | |
| Goa | | | | | | | | | | | | | |
| Gujarat | | | | | | | | | | | | | |
| Haryana | | | | | | | | | | | | | |
| Himachal Pradesh | | | | | | | | | | | | | |
| Jammu and Kashmir | | | | | | | | | | | | | |
| Jharkhand | | | | | | | | | | | | | |
| Karnataka | | | | | | | | | | | | | |
| Kerala | | | | | | | | | | | | | |
| Lakshadweep | | | | | | | | | | | | | |
| Madhya Pradesh | | | | | | | | | | | | | |
| Maharashtra | | | | | | | | | | | | | |
| Manipur | | | | | | | | | | | | | |
| Meghalaya | | | | | | | | | | | | | |
| Mizoram | | | | | | | | | | | | | |
| Nagaland | | | | | | | | | | | | | |
| Odisha | | | | | | | | | | | | | |
| Paschimbanga | | | | | | | | | | | | | |
| Pondicherry | | | | | | | | | | | | | |
| Punjab | | | | | | | | | | | | | |
| Rajasthan | | | | | | | | | | | | | |
| Sikkim | | | | | | | | | | | | | |
| Tamil Nadu | | | | | | | | | | | | | |
| Tripura | | | | | | | | | | | | | |
| Uttar Pradesh | | | | | | | | | | | | | |
| Uttarakhand | | | | | | | | | | | | | |
| West Bengal | | | | | | | | | | | | | |
| Total | | | | 1 | | | | | | | | | |
Rhodoprasina floralis 
(Butler, 1876) – Large Olive Hawkmoth
:
Acer campbellii (
Sapindaceae
)
(Robinson et al. 2010)
Ambulyx floralis Butler, 1876; Trans. Zool. Soc. Lond. 9 (19): 639; TL: Darjeeling. Text at https://archive.org/details/transactionsofzo09lond/page/639/mode/1up?view=theater
Kitching, I. & R. Brechlin. 1996. New species of the genera Rhodoprasina Rothschild & Jordan and Acosmeryx Boisduval from Thailand and Vietnam, with a redescription of R. corolla Cadiou & Kitching (Lepidoptera: Sphingidae). Nachr entomol. Ver. Apollo, N. F. 17 (1): 51-66. 

Irungbam, J.S. and Irungbam, M.J., 2019. Contributions to the knowledge of moths of Bombycoidea Latreille, 1802 (Lepidoptera: Heterocera) of Bhutan with new records. Journal of Threatened Taxa, 11(8), pp.14022-14050. 

Sondhi, S. Karmakar, T., Sondhi, Y. & K. Kunte. 2021. Moths of Tale Wildlife Sanctuary, Arunachal Pradesh, India with seventeen additions to the moth fauna of India (Lepidoptera: Heterocera). Tropical Lepidoptera Research 31(Supplement 2): 1-53. DOI: 10.5281/zenodo.5062572. Image 492.

http://v3.boldsystems.org/index.php/Taxbrowser_Taxonpage?taxid=75261

[accessed 17 July 2021]

http://sphingidae.myspecies.info/taxonomy/term/2500 

[accessed 17 July 2021]
Page citation
Anonymous 2023. Rhodoprasina floralis (Butler, 1876) – Large Olive Hawkmoth. In Sondhi, S., Y. Sondhi, R.P. Singh, P. Roy and K. Kunte (Chief Editors). Butterflies of India, v. 3.60. Published by the Indian Foundation for Butterflies. URL: https://www.mothsofindia.org/rhodoprasina-floralis, accessed 2023/10/01.