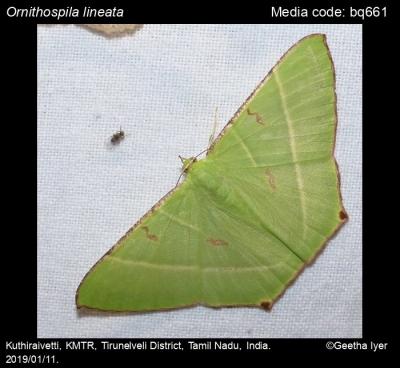 Photo Gallery and Species Biology
| State | Jan | Feb | Mar | Apr | May | Jun | Jul | Aug | Sep | Oct | Nov | Dec | No date |
| --- | --- | --- | --- | --- | --- | --- | --- | --- | --- | --- | --- | --- | --- |
| Andaman and Nicobar Islands | | | | | | | | | | | | | |
| Andhra Pradesh | | | | | | | | | | | | | |
| Arunachal Pradesh | | | | | | | | | | | | | |
| Assam | | | | | | | | | | | | | |
| Bihar | | | | | | | | | | | | | |
| Chandigarh | | | | | | | | | | | | | |
| Chhattisgarh | | | | | | | | | | | | | |
| Dadra & Nagar Haveli | | | | | | | | | | | | | |
| Daman & Diu | | | | | | | | | | | | | |
| Delhi | | | | | | | | | | | | | |
| Goa | | | | | | | | | | | | | |
| Gujarat | | | | | | | | | | | | | |
| Haryana | | | | | | | | | | | | | |
| Himachal Pradesh | | | | | | | | | | | | | |
| Jammu and Kashmir | | | | | | | | | | | | | |
| Jharkhand | | | | | | | | | | | | | |
| Karnataka | | | | | | | | | | | | | |
| Kerala | | | | | | | | | | | | | |
| Lakshadweep | | | | | | | | | | | | | |
| Madhya Pradesh | | | | | | | | | | | | | |
| Maharashtra | | | | | | | | | | | | | |
| Manipur | | | | | | | | | | | | | |
| Meghalaya | | | | | | | | | | | | | |
| Mizoram | | | | | | | | | | | | | |
| Nagaland | | | | | | | | | | | | | |
| Odisha | | | | | | | | | | | | | |
| Paschimbanga | | | | | | | | | | | | | |
| Pondicherry | | | | | | | | | | | | | |
| Punjab | | | | | | | | | | | | | |
| Rajasthan | | | | | | | | | | | | | |
| Sikkim | | | | | | | | | | | | | |
| Tamil Nadu | | | | | | | | | | | | | |
| Tripura | | | | | | | | | | | | | |
| Uttar Pradesh | | | | | | | | | | | | | |
| Uttarakhand | | | | | | | | | | | | | |
| West Bengal | | | | | | | | | | | | | |
| Total | | | | | | | | | | | | | |
OD: Geometra lineata Moore, 1872, Proc. zool. Soc. Lond.,1872: 580.
Iyer, G., D. Stüning & S. Sondhi. 2021. An inventory of geometrid moths (Lepidoptera: Geometroidea: Geometridae) of Kalakad-Mundanthurai Tiger Reserve, India. Journal of Threatened Taxa 13(13): 19887–19920. 7105.13.13.19887-19920. Pl.5: 94.
http://www.mothsofborneo.com/part-9/geometrini/geometrini_22_7.php

[accessed 03 April 2019]

http://v3.boldsystems.org/index.php/Taxbrowser_Taxonpage?taxid=408309

[accessed 03 April 2019]

http://www.jpmoth.org/~dmoth/Digital_Moths_of_Asia/85_GEOMETROIDEA/04_GEOMETRIDAE/07_Geometrinae/framepage_geometrinae.html

[accessed 03 April 2019]

Sondhi, Y, S. Sondhi, S. R. Pathour & K. Kunte. 2018. Moth diversity (Lepidoptera: Heterocera) of Shendurney and Ponmudi in Agastyamalai Biosphere Reserve, Kerala, India, with notes on new records. Trop. Lepid. Res., 28(2): 66-89. Pl. 8: 189. Reported this species as new record from Kerala.
Page citation
Anonymous 2023. Ornithospila lineata (Moore, 1872) – . In Sondhi, S., Y. Sondhi, R.P. Singh, P. Roy and K. Kunte (Chief Editors). Butterflies of India, v. 3.60. Published by the Indian Foundation for Butterflies. URL: https://www.mothsofindia.org/ornithospila-lineata, accessed 2023/10/03.