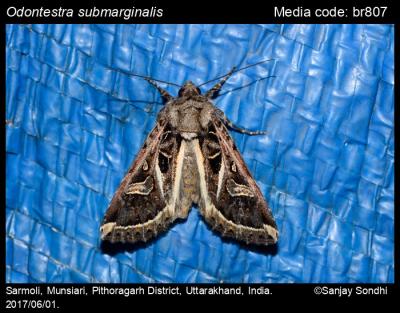 Photo Gallery and Species Biology
| State | Jan | Feb | Mar | Apr | May | Jun | Jul | Aug | Sep | Oct | Nov | Dec | No date |
| --- | --- | --- | --- | --- | --- | --- | --- | --- | --- | --- | --- | --- | --- |
| Andaman and Nicobar Islands | | | | | | | | | | | | | |
| Andhra Pradesh | | | | | | | | | | | | | |
| Arunachal Pradesh | | | | | | | | | | | | | |
| Assam | | | | | | | | | | | | | |
| Bihar | | | | | | | | | | | | | |
| Chandigarh | | | | | | | | | | | | | |
| Chhattisgarh | | | | | | | | | | | | | |
| Dadra & Nagar Haveli | | | | | | | | | | | | | |
| Daman & Diu | | | | | | | | | | | | | |
| Delhi | | | | | | | | | | | | | |
| Goa | | | | | | | | | | | | | |
| Gujarat | | | | | | | | | | | | | |
| Haryana | | | | | | | | | | | | | |
| Himachal Pradesh | | | | | | | | | | | | | |
| Jammu and Kashmir | | | | | | | | | | | | | |
| Jharkhand | | | | | | | | | | | | | |
| Karnataka | | | | | | | | | | | | | |
| Kerala | | | | | | | | | | | | | |
| Lakshadweep | | | | | | | | | | | | | |
| Madhya Pradesh | | | | | | | | | | | | | |
| Maharashtra | | | | | | | | | | | | | |
| Manipur | | | | | | | | | | | | | |
| Meghalaya | | | | | | | | | | | | | |
| Mizoram | | | | | | | | | | | | | |
| Nagaland | | | | | | | | | | | | | |
| Odisha | | | | | | | | | | | | | |
| Paschimbanga | | | | | | | | | | | | | |
| Pondicherry | | | | | | | | | | | | | |
| Punjab | | | | | | | | | | | | | |
| Rajasthan | | | | | | | | | | | | | |
| Sikkim | | | | | | | | | | | | | |
| Tamil Nadu | | | | | | | | | | | | | |
| Tripura | | | | | | | | | | | | | |
| Uttar Pradesh | | | | | | | | | | | | | |
| Uttarakhand | | | | | 1 | 1 | | | | | | | |
| West Bengal | | | | | | | 1 | 1 | | | | | |
| Total | | | | | 1 | 1 | 1 | 1 | | | | | |
OD: Heliophobus submarginalis Walker, 1869. Char. Undescr. Hep. Pg. 32. 
Hampson, G. F. 1905. Catalogue of the Noctuidae in the Collection of the British Museum. Pg. 207. 
Haruta, T. (Ed.). 1992. Moths of Nepal. Part 1. TINEA. Vol. 13 (Supplement 2). The Japan Heterocerists' Society, Tokyo. P. 14/22.  
Sekhon, C. K & J. Singh. 2015. An Inventory of Family Noctuidae (Noctuidae:Lepidoptera) from Himachal Pradesh. International Journal of Interdisciplinary and Multidisciplinary Studies (IJIMS). Vol 2, No.6, 73-92. Pg. 86.  
Page citation
Anonymous 2023. Odontestra submarginalis (Walker, 1869) – . In Sondhi, S., Y. Sondhi, R.P. Singh, P. Roy and K. Kunte (Chief Editors). Butterflies of India, v. 3.60. Published by the Indian Foundation for Butterflies. URL: https://www.mothsofindia.org/odontestra-submarginalis, accessed 2023/09/22.