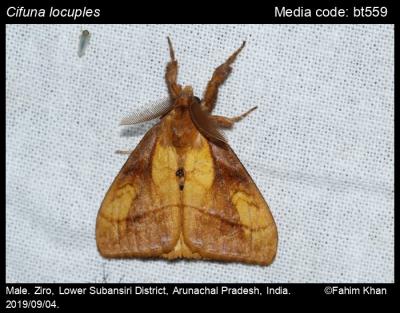 Photo Gallery and Species Biology
| State | Jan | Feb | Mar | Apr | May | Jun | Jul | Aug | Sep | Oct | Nov | Dec | No date |
| --- | --- | --- | --- | --- | --- | --- | --- | --- | --- | --- | --- | --- | --- |
| Andaman and Nicobar Islands | | | | | | | | | | | | | |
| Andhra Pradesh | | | | | | | | | | | | | |
| Arunachal Pradesh | | | | | | | | | 1 | | | | |
| Assam | | | | | | | | | | | | | |
| Bihar | | | | | | | | | | | | | |
| Chandigarh | | | | | | | | | | | | | |
| Chhattisgarh | | | | | | | | | | | | | |
| Dadra & Nagar Haveli | | | | | | | | | | | | | |
| Daman & Diu | | | | | | | | | | | | | |
| Delhi | | | | | | | | | | | | | |
| Goa | | | | | | | | | | | | | |
| Gujarat | | | | | | | | | | | | | |
| Haryana | | | | | | | | | | | | | |
| Himachal Pradesh | | | | | | | | | | | | | |
| Jammu and Kashmir | | | | | | | | | | | | | |
| Jharkhand | | | | | | | | | | | | | |
| Karnataka | | | | | | | | | | | | | |
| Kerala | | | | | | | | | | | | | |
| Lakshadweep | | | | | | | | | | | | | |
| Madhya Pradesh | | | | | | | | | | | | | |
| Maharashtra | | | | | | | | | | | | | |
| Manipur | | | | | | | | | | | | | |
| Meghalaya | | | | | | | | | | | | | |
| Mizoram | | | | | | | | | | | | | |
| Nagaland | | | | | 1 | | | | | | | | |
| Odisha | | | | | | | | | | | | | |
| Paschimbanga | | | | | | | | | | | | | |
| Pondicherry | | | | | | | | | | | | | |
| Punjab | | | | | | | | | | | | | |
| Rajasthan | | | | | | | | | | | | | |
| Sikkim | | | | | | | | | | | | | |
| Tamil Nadu | | | | | | | | | | | | | |
| Tripura | | | | | | | | | | | | | |
| Uttar Pradesh | | | | | | | | | | | | | |
| Uttarakhand | | | | | | | | | | | | | |
| West Bengal | | | | | | | | | | | | | |
| Total | | | | | 1 | | | | 1 | | | | |
Cifuna locuples Walker, 1855 – Bean Tussock Moth - Derris sp., Glycine max, Phaseolus sp., Pisum sativum (Fabaceae), Oryza sativa, Triticum sp., Zea mays (Poaceae), Persicaria hydropiper (Polygonaceae), Quercus serrata (Fagaceae) (Robinson et al. 2010).
Hampson, G. F. [1893]. The Fauna of British India including Ceylon and Burma. Moths, Vol. 1. Taylor & Francis, London. Pp. xxiii + 527. Saturniidae to Hypsidae 527 p - 333 fig. Pg 446, # 995. 
Shubhalaxmi, V. 2018. Birdwing Field Guide to Indian Moths, 1st Edition. Birdwing Publishers, India, 461 pp. Pg. 177, Pl. 59/3.
Wang, H., Wahlberg, N., Holloway, J.D., Bergsten, J., Fan, X., Janzen, D.H., Hallwachs, W., Wen, L., Wang, M. and Nylin, S., 2015. Molecular phylogeny of Lymantriinae (Lepidoptera, Noctuoidea, Erebidae) inferred from eight gene regions. Cladistics, 31(6), pp.579-592. For tribal placement. 
Page citation
Anonymous 2023. Cifuna locuples Walker, 1855 – Bean Tussock Moth. In Sondhi, S., Y. Sondhi, R.P. Singh, P. Roy and K. Kunte (Chief Editors). Butterflies of India, v. 3.50. Published by the Indian Foundation for Butterflies. URL: https://www.mothsofindia.org/cifuna-locuples, accessed 2023/06/07.