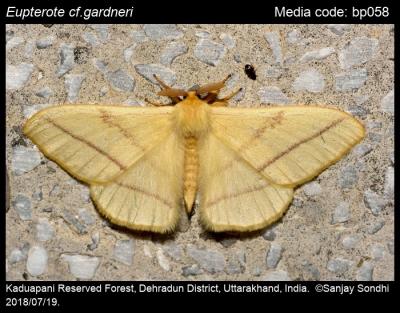 Photo Gallery and Species Biology
| State | Jan | Feb | Mar | Apr | May | Jun | Jul | Aug | Sep | Oct | Nov | Dec | No date |
| --- | --- | --- | --- | --- | --- | --- | --- | --- | --- | --- | --- | --- | --- |
| Andaman and Nicobar Islands | | | | | | | | | | | | | |
| Andhra Pradesh | | | | | | | | | | | | | |
| Arunachal Pradesh | | | | | | | | | | | | | |
| Assam | | | | | | | | 1 | | | | | |
| Bihar | | | | | | | | | | | | | |
| Chandigarh | | | | | | | | | | | | | |
| Chhattisgarh | | | | | | | | | | | | | |
| Dadra & Nagar Haveli | | | | | | | | | | | | | |
| Daman & Diu | | | | | | | | | | | | | |
| Delhi | | | | | | | | | | | | | |
| Goa | | | | | | | | | | | | | |
| Gujarat | | | | | | | | | | | | | |
| Haryana | | | | | | | | | | | | | |
| Himachal Pradesh | | | | | | | | | | | | | |
| Jammu and Kashmir | | | | | | | | | | | | | |
| Jharkhand | | | | | | | | | | | | | |
| Karnataka | | | | | | | | | | | | | |
| Kerala | | | | | | | | | | | | | |
| Lakshadweep | | | | | | | | | | | | | |
| Madhya Pradesh | | | | | | | | | | | | | |
| Maharashtra | | | | | | | | | | | | | |
| Manipur | | | | | | | | | | | | | |
| Meghalaya | | | | | | | | | | | | | |
| Mizoram | | | | | | | | | | | | | |
| Nagaland | | | | | | | | | | | | | |
| Odisha | | | | | | | | | | | | | |
| Paschimbanga | | | | | | 1 | | 1 | | | | | |
| Pondicherry | | | | | | | | | | | | | |
| Punjab | | | | | | | | | | | | | |
| Rajasthan | | | | | | | | | | | | | |
| Sikkim | | | | | | | | | | | | | |
| Tamil Nadu | | | | | | | | | | | | | |
| Tripura | | | | | | | | | | | | | |
| Uttar Pradesh | | | | | | | | | | | | | |
| Uttarakhand | | | | | | | 3 | | | | | | |
| West Bengal | | | | | | | | | | | | | |
| Total | | | | | | 1 | 3 | 2 | | | | | |
Eupterote geminata (Walker) ssp. gardneri Bryk, 1950, Entomologisk Tidskrift 71(1): 59. TL: "New Forest (Dehra Dun), U. P., India". Holotype: ♂ (RMS) 
Haruta, T. (Ed.). 1994. Moths of Nepal. Part 3. TINEA. Vol. 14 (Supplement 1). The Japan Heterocerists' Society, Tokyo. Pl. 77/7. 
Sondhi, Y. & S. Sondhi. 2016. A partial checklist of moths (Lepidoptera) of Dehradun, Mussoorie and Devalsari in Garhwal, Uttarakhand, India. Journal of Threatened Taxa 8(5): 8756–8776; http://dx.doi.org/10.11609/jott.2814.8.5.8756-8776. Image 1. 
Raha, A., A. Majumder, A. K. Sanyal & K. Chandra. 2017. On Three Species of Genus Eupterote Hübner, [1820] from Chhattisgarh, with a Consolidated Species List of the Genus from India (Lepidoptera: Eupterotidae). SHILAP Revta. lepid., 45 (180).
Zolotuhin, V.V., 2018. Nomenclature and synonymic remarks on two species of Eupterotidae (Lepidoptera) described by Johan Christian Fabricius, and notes on related species. Zootaxa, 4471(2), pp.381-386.
Eupterote bifasciata Kishida, 1994 is treated as the junior synonym of Eupterote gardneri Bryk, 1950 (Zolotuhin, 2018). Updated on MOI website on 1 Oct 2021 (SS).
Page citation
Anonymous 2023. Eupterote gardneri Bryk, 1950 – . In Sondhi, S., Y. Sondhi, R.P. Singh, P. Roy and K. Kunte (Chief Editors). Butterflies of India, v. 3.42. Published by the Indian Foundation for Butterflies. URL: https://www.mothsofindia.org/eupterote-gardneri, accessed 2023/03/30.