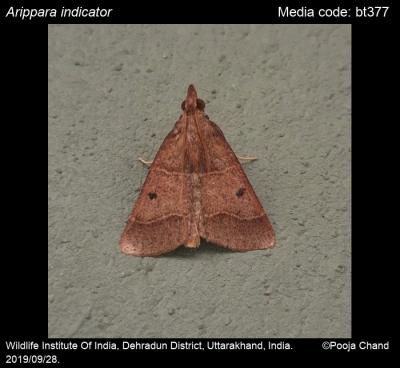 Photo Gallery and Species Biology
| State | Jan | Feb | Mar | Apr | May | Jun | Jul | Aug | Sep | Oct | Nov | Dec | No date |
| --- | --- | --- | --- | --- | --- | --- | --- | --- | --- | --- | --- | --- | --- |
| Andaman and Nicobar Islands | | | | | | | | | | | | | |
| Andhra Pradesh | | | | | | | | | | | | | |
| Arunachal Pradesh | | | | | | | | | | | | | |
| Assam | | | | | | | | | | | | | |
| Bihar | | | | | | | | | | | | | |
| Chandigarh | | | | | | | | | | | | | |
| Chhattisgarh | | | | | | | | | | | | | |
| Dadra & Nagar Haveli | | | | | | | | | | | | | |
| Daman & Diu | | | | | | | | | | | | | |
| Delhi | | | | | | | | | | | | | |
| Goa | | | | | | | | | | | | | |
| Gujarat | | | | | | | | | | | | | |
| Haryana | | | | | | | | | | | | | |
| Himachal Pradesh | | | | | | | | | | | | | |
| Jammu and Kashmir | | | | | | | | | | | | | |
| Jharkhand | | | | | | | | | | | | | |
| Karnataka | | | | | | | | | | 3 | | | |
| Kerala | | | | | | | | | | | | | |
| Lakshadweep | | | | | | | | | | | | | |
| Madhya Pradesh | | | | | | | | | | | | | |
| Maharashtra | | | | | | | | | | | | | |
| Manipur | | | | | | | | | | | | | |
| Meghalaya | | | | | | | | | | | | | |
| Mizoram | | | | | | | | | | | | | |
| Nagaland | | | | | | | | | | | | | |
| Odisha | | | | | | | | | | | | | |
| Paschimbanga | | | | | | | | | | | | | |
| Pondicherry | | | | | | | | | | | | | |
| Punjab | | | | | | | | | | | | | |
| Rajasthan | | | | | | | | | | | | | |
| Sikkim | | | | | | | | | | | | | |
| Tamil Nadu | | | | | | | | | | | | | |
| Tripura | | | | | | | | | | | | | |
| Uttar Pradesh | | | | | | | | | | | | | |
| Uttarakhand | | | | | | | | | 1 | | | | |
| West Bengal | | | | | | | | | | | | | |
| Total | | | | | | | | | 1 | 3 | | | |
Arippara indicator Walker, [1864]: Daucus carota (Apiaceae), Neustanthus phaseoloides var. javanicus (Fabaceae) (Robinson et al. 2010).
OD: Arippara indicator Walker, [1864]. Catalogue of the heterocerous lepidopterous insects collected at Sarawak, in Borneo, by Mr. A. R. Wallace, with descriptions of new species. Journal of the Proceedings of the Linnean Society of London 7: 49–84, 160–198. Pg. 74. TL: Sarawak. Text at https://www.biodiversitylibrary.org/item/35036#page/84/mode/1up
Paleca rufescens Butler, 1879. A.M.N.H. (5) 4: 354.  TL: Japan. 
Paredra eogenalis Snellen, 1880. Midden-Sumatra 4 (1) 8: 60. TL: Sumatra. 
Pyralis assamica Moore, 1888. Lep. Atk. pg. 205, pl. 7 fig. 5. TL: Assam, India. 
Bostra hoenei Caradja, 1931. Bull. Acad. Roumaine 14:207. 
Haruta, T. (Ed.). 1998. Moths of Nepal. Part 5. TINEA. Vol. 15 (Supplement 1). The Japan Heterocerists' Society, Tokyo.pl. 143/9. 
Kendrick, R. 2002. Moths (insecta : lepidoptera) of Hong Kong.Pl. 10/21 as Bostra indicator. 
Page citation
Anonymous 2023. Arippara indicator Walker, [1864] – . In Sondhi, S., Y. Sondhi, R.P. Singh, P. Roy and K. Kunte (Chief Editors). Butterflies of India, v. 3.42. Published by the Indian Foundation for Butterflies. URL: https://www.mothsofindia.org/arippara-indicator, accessed 2023/03/26.