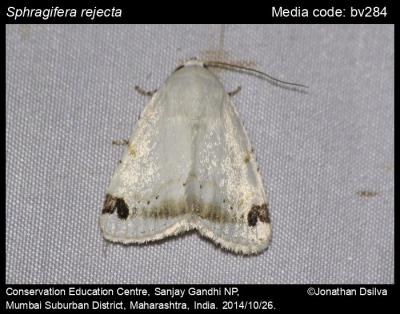 Photo Gallery and Species Biology
| State | Jan | Feb | Mar | Apr | May | Jun | Jul | Aug | Sep | Oct | Nov | Dec | No date |
| --- | --- | --- | --- | --- | --- | --- | --- | --- | --- | --- | --- | --- | --- |
| Andaman and Nicobar Islands | | | | | | | | | | | | | |
| Andhra Pradesh | | | | | | | | | | | | | |
| Arunachal Pradesh | | | | | | | | | | | | | |
| Assam | | | | | | | | | | | | | |
| Bihar | | | | | | | | | | | | | |
| Chandigarh | | | | | | | | | | | | | |
| Chhattisgarh | | | | | | | | | | | | | |
| Dadra & Nagar Haveli | | | | | | | | | | | | | |
| Daman & Diu | | | | | | | | | | | | | |
| Delhi | | | | | | | | | | | | | |
| Goa | | | | | | | | 1 | | | | | |
| Gujarat | | | | | | | | | | | | | |
| Haryana | | | | | | | | | | | | | |
| Himachal Pradesh | | | | | | | | | | | | | |
| Jammu and Kashmir | | | | | | | | | | | | | |
| Jharkhand | | | | | | | | | | | | | |
| Karnataka | | | | | | | | | | | | | |
| Kerala | | | | | | | | | | | | | |
| Lakshadweep | | | | | | | | | | | | | |
| Madhya Pradesh | | | | | 1 | | | | | | | | |
| Maharashtra | | | | | | | | 1 | | 1 | | | |
| Manipur | | | | | | | | | | | | | |
| Meghalaya | | | | | | | | | | | | | |
| Mizoram | | | | | | | | | | | | | |
| Nagaland | | | | | | | | | | | | | |
| Odisha | | | | 1 | | | | | | | | | |
| Paschimbanga | | | | | | | | | | | | | |
| Pondicherry | | | | | | | | | | | | | |
| Punjab | | | | | | | | | | | | | |
| Rajasthan | | | | | | | | | | | | | |
| Sikkim | | | | | | | | | | | | | |
| Tamil Nadu | | | | | | | | | | | | | |
| Tripura | | | | | | | | | | | | | |
| Uttar Pradesh | | | | | | | | | | | | | |
| Uttarakhand | | | | | | | | | | | | | |
| West Bengal | | | | | | | | | | | | | |
| Total | | | | 1 | 1 | | | 2 | | 1 | | | |
OD : Noctua rejecta Fabricius, 1775.  Systema entomologiae; 601. TL: India. Text at https://archive.org/stream/systemaentomolog00fabr#page/601/mode/1up

Hampson, G. F. 1894. The Fauna of British India including Ceylon and Burma. Moths,

 

Vol. 2. Taylor & Francis, London. Arctiidae, Agrostidae, Noctuidae 609 p - 325 figs.

 pg 289 # 1960 as Leocyma biplaga.

Kendrick, R.

 2002. 

Moths (Insecta : Lepidoptera) of Hong Kong. 

Plate 44/12. Pg 262.

Shubhalaxmi, V., Kendrick, R.C., Vaidya, A., Kalagi, N. & Bhagwat, A. 2011. Inventory of moth fauna (Lepidoptera: Heterocera) of the northern Western Ghats, Maharashtra, India. 

Journal of the Bombay Natural History Society 

108(3): 183-205.

Sivasankaran, K. , S. Ignacimuthu , M. Gabriel Paulraj and S. Prabakaran . 2012. A checklist of Noctuidae (insecta : Lepidoptera : Noctuoidea) of India. Rec. zool. Surv. India : 111(Part–3) : 79-101. 

Lists Sphragifera rejecta as the only member of this genus from India.

Shubhalaxmi, V. 2018. Birdwing Field Guide to Indian Moths, 1st Edition. Birdwing Publishers, India, 461pp.

Pl. 103/4.
Page citation
Anonymous 2023. Sphragifera rejecta (Fabricius, 1775) – . In Sondhi, S., Y. Sondhi, R.P. Singh, P. Roy and K. Kunte (Chief Editors). Butterflies of India, v. 3.42. Published by the Indian Foundation for Butterflies. URL: https://www.mothsofindia.org/sphragifera-rejecta, accessed 2023/03/21.