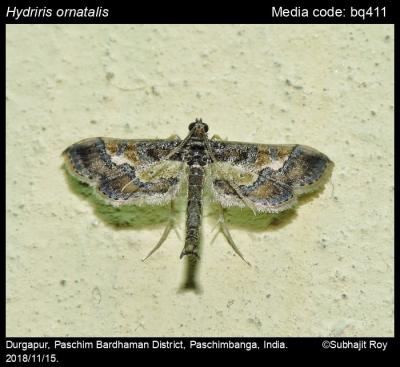 Photo Gallery and Species Biology
| State | Jan | Feb | Mar | Apr | May | Jun | Jul | Aug | Sep | Oct | Nov | Dec | No date |
| --- | --- | --- | --- | --- | --- | --- | --- | --- | --- | --- | --- | --- | --- |
| Andaman and Nicobar Islands | | | | | | | | | | | | | |
| Andhra Pradesh | | | | | | | | 1 | | | | 1 | |
| Arunachal Pradesh | | | | | | | | | | | | | |
| Assam | | | | | | | | | | | 1 | 1 | |
| Bihar | | | | | | | | | | | | | |
| Chandigarh | | | | | | | | | | | | | |
| Chhattisgarh | | | | | | | 1 | | 1 | 1 | | | |
| Dadra & Nagar Haveli | | | | | | | | | | | | | |
| Daman & Diu | | | | | | | | | | | | | |
| Delhi | | | | | | | | | | 1 | | | |
| Goa | | | | | | | | | | | 1 | | |
| Gujarat | | | | | | | | | 1 | 2 | 1 | | |
| Haryana | | | | | | | | | | | | | |
| Himachal Pradesh | | | | | | | | | | | | | |
| Jammu and Kashmir | | | | | | | | | | | | | |
| Jharkhand | | | | | | | | | | | | | |
| Karnataka | | | | | | | | | 1 | 1 | | | |
| Kerala | | | | | | | | | | | | | |
| Lakshadweep | | | | | | | | | | | | | |
| Madhya Pradesh | | | | | | | | | | | | | |
| Maharashtra | | | | | | | | | 1 | 2 | 3 | | |
| Manipur | | | | | | | | | | | | | |
| Meghalaya | | | | | | | | | | | | | |
| Mizoram | | | | | | | | | | | | | |
| Nagaland | | | | | | | | | | | | | |
| Odisha | | | | | | | | | | | | | |
| Paschimbanga | 1 | | | | | | | | | | 1 | | |
| Pondicherry | | | | | | | | | | | | | |
| Punjab | | | | | | | | | | | | | |
| Rajasthan | | | | | | | | | 1 | | | | |
| Sikkim | | | | | | | | | | | | | |
| Tamil Nadu | | | | | | | | | | | | | |
| Tripura | | | | | | | | | | | | | |
| Uttar Pradesh | | | | | | | | | | | 1 | | |
| Uttarakhand | | | | | | | | | | | | | |
| West Bengal | | | | | | | | | | | | | |
| Total | 1 | | | | | | 1 | 1 | 5 | 7 | 8 | 2 | |
Hydriris ornatalis

 (Duponchel, 1832) – Ornate Hydriris

:

Convolvulus arvensis

,

Ipomoea batatas

,

Ipomoea aitonii 

 (

Convolvulaceae

),

Malus domestica

 (

Rosaeae

),

Rumex spinosus

 (

Polygonaceae

)

(Robinson et al. 2010)
Other Notes
Ercta elutalis (Walker,1859)
Vide Hampson (1896),
E. elutalis has an oblique minutely waved postmedial black line with silvery outer edge and angled outwards on vein 2.
H. ornatalis has the postmedial line of forewing nearly straight from costa to vein 3, then bent inwards.
Page citation
Anonymous 2023. Hydriris ornatalis (Duponchel, 1832) – Ornate Hydriris. In Sondhi, S., Y. Sondhi, R.P. Singh, P. Roy and K. Kunte (Chief Editors). Butterflies of India, v. 3.42. Published by the Indian Foundation for Butterflies. URL: https://www.mothsofindia.org/hydriris-ornatalis, accessed 2023/03/24.