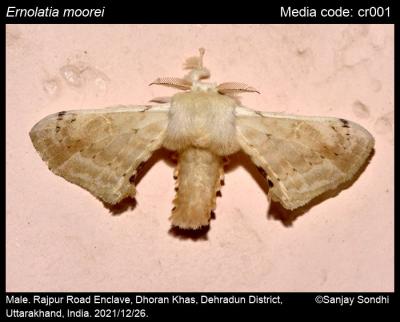 Photo Gallery and Species Biology
| State | Jan | Feb | Mar | Apr | May | Jun | Jul | Aug | Sep | Oct | Nov | Dec | No date |
| --- | --- | --- | --- | --- | --- | --- | --- | --- | --- | --- | --- | --- | --- |
| Andaman and Nicobar Islands | | | | | | | | | | | | | |
| Andhra Pradesh | | | | | | | | | | | | | |
| Arunachal Pradesh | | | | | 2 | | | | | | | | |
| Assam | | | | | | | | | | | | | |
| Bihar | | | | | | | | | | | | | |
| Chandigarh | | | | | | | | | | | | | |
| Chhattisgarh | | | | | | | | | | | | | |
| Dadra & Nagar Haveli | | | | | | | | | | | | | |
| Daman & Diu | | | | | | | | | | | | | |
| Delhi | | | | | | | | | | | | | |
| Goa | | | | | | | | | | | | | |
| Gujarat | | | | | | | | | | | | | |
| Haryana | | | | | | | | | | | | | |
| Himachal Pradesh | | | | | | | | | | | | | |
| Jammu and Kashmir | | | | | | | | | | | | | |
| Jharkhand | | | | | | | | | | | | | |
| Karnataka | | | | | | | | | | | | | |
| Kerala | | | | | | | | | | | | | |
| Lakshadweep | | | | | | | | | | | | | |
| Madhya Pradesh | | | | | | | | | | | | | |
| Maharashtra | | | | | | | | | | | | | |
| Manipur | | | | | | | | | | | | | |
| Meghalaya | | | | | | | | 1 | | | | | |
| Mizoram | | | | | | | | | | | | | |
| Nagaland | | | | | | | | | | | | | |
| Odisha | | | | | | | | | | | | | |
| Paschimbanga | | | | | | | | | | | | | |
| Pondicherry | | | | | | | | | | | | | |
| Punjab | | | | | | | | | | | | | |
| Rajasthan | | | | | | | | | | | | | |
| Sikkim | | | | | | | | | | | | | |
| Tamil Nadu | | | | | | | | | | | | | |
| Tripura | | | | | | | | | | | | | |
| Uttar Pradesh | | | | | | | | | | | | | |
| Uttarakhand | | | | | | | | | | | | 1 | |
| West Bengal | | | | | | | | | 1 | | | | |
| Total | | | | | 2 | | | 1 | 1 | | | 1 | |
OD: Ocinara moorei Hutton, 1865. Trans. ent. Soc. Lond. 2 (3): 326. TL: "at Mussooree at an elevation of about 5,400 feet". Syntypes: male, female (BMNH). 
Bombyx plana Walker, 1865. List Specimens lepid. Insects Colln. Br. Mus. 32: 575. TL: "Hong Kong". Type: female (BMNH). Synonymized by Dierl, (1978). 
Haruta, T. (Ed.). 1992. Moths of Nepal. Part 1. TINEA. Vol. 13 (Supplement 2). The Japan Heterocerists' Society, Tokyo.Pl. 20/12. As Bivinculata kalikotei, which should be Ernolatia moorei. Pl. 20/11 and Pl. 20/12 labels are interchanged. 
Wang, X., Wang, M., Zolotuhin, V.V., Hirowatari, T., Wu, S. and Huang, G.H., 2015. The fauna of the family Bombycidae sensu lato (Insecta, Lepidoptera, Bombycoidea) from Mainland China, Taiwan and Hainan Islands. Zootaxa, 3989(1), pp.1-138. Fig. 19. 
Zolotuhin, V.V. and Dolgunov, V.A., 2018. Five new species of the genus Ernolatia Walker, 1862 (Lepidoptera: Bombycidae) from islands of Malesia. Zootaxa, 4422(3), pp.411-421. Numerous extralimital species. 
Note: Diagnosis, based on Wang et al. (2015). The genus is unmistakable, characterized by the following characters: forewing cream or yellowish- white; outer margin angled at apex of M3 ; discal cell with a thin crescentic spot; outer and inner margins of fore and hindwings with short fringes. This species (moorei) can be distinguished from other Ernolatia species by submarginal line of forewing gray and broad with a slimsy wave, the intersection of costa and submarginal line with a black spot.
Page citation
Anonymous 2023. Ernolatia moorei (Hutton, 1865) – . In Sondhi, S., Y. Sondhi, R.P. Singh, P. Roy and K. Kunte (Chief Editors). Butterflies of India, v. 3.42. Published by the Indian Foundation for Butterflies. URL: https://www.mothsofindia.org/ernolatia-moorei, accessed 2023/03/26.