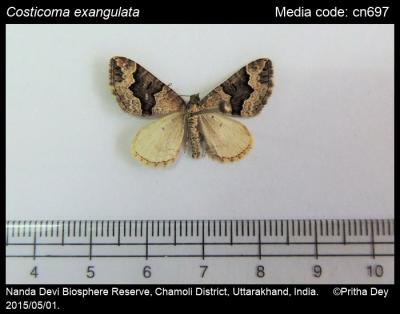 Photo Gallery and Species Biology
| State | Jan | Feb | Mar | Apr | May | Jun | Jul | Aug | Sep | Oct | Nov | Dec | No date |
| --- | --- | --- | --- | --- | --- | --- | --- | --- | --- | --- | --- | --- | --- |
| Andaman and Nicobar Islands | | | | | | | | | | | | | |
| Andhra Pradesh | | | | | | | | | | | | | |
| Arunachal Pradesh | | | | | | | | | | | | | |
| Assam | | | | | | | | | | | | | |
| Bihar | | | | | | | | | | | | | |
| Chandigarh | | | | | | | | | | | | | |
| Chhattisgarh | | | | | | | | | | | | | |
| Dadra & Nagar Haveli | | | | | | | | | | | | | |
| Daman & Diu | | | | | | | | | | | | | |
| Delhi | | | | | | | | | | | | | |
| Goa | | | | | | | | | | | | | |
| Gujarat | | | | | | | | | | | | | |
| Haryana | | | | | | | | | | | | | |
| Himachal Pradesh | | | | | | | | | | | | | |
| Jammu and Kashmir | | | | | | | | | | | | | |
| Jharkhand | | | | | | | | | | | | | |
| Karnataka | | | | | | | | | | | | | |
| Kerala | | | | | | | | | | | | | |
| Lakshadweep | | | | | | | | | | | | | |
| Madhya Pradesh | | | | | | | | | | | | | |
| Maharashtra | | | | | | | | | | | | | |
| Manipur | | | | | | | | | | | | | |
| Meghalaya | | | | | | | | | | | | | |
| Mizoram | | | | | | | | | | | | | |
| Nagaland | | | | | | | | | | | | | |
| Odisha | | | | | | | | | | | | | |
| Paschimbanga | | | | | | | | | | | | | |
| Pondicherry | | | | | | | | | | | | | |
| Punjab | | | | | | | | | | | | | |
| Rajasthan | | | | | | | | | | | | | |
| Sikkim | | | | | | | | | | | | | |
| Tamil Nadu | | | | | | | | | | | | | |
| Tripura | | | | | | | | | | | | | |
| Uttar Pradesh | | | | | | | | | | | | | |
| Uttarakhand | | | | | 1 | | | | | | | | |
| West Bengal | | | | | | | | | | | | | |
| Total | | | | | 1 | | | | | | | | |
OD: Perizoma exangulata Warren, 1909. Novit. Zool. 16: 127. TL: [Kashmir: Srinagar]. Text at https://www.biodiversitylibrary.org/item/21989#page/143/mode/1up
Prout, L.B. 1912. In: Seitz, A. (Ed.). Macrolep. World Vol. IV, pg. 217, pl. 8 row l. As Cidaria exangulata.
Prout, L.B. 1934. In: Seitz, A. (Ed.). Macrolep. World Vol. IV Supplement, pg. 14,
Choi, S.W., 2000. A cladistic analysis of the Therini: a new synonym of the Cidariini (Lepidoptera: Geometridae, Larentiinae). American Museum Novitates, 2000(3295), pp.1-25. For tribal placement. 
Dey, P. & Hausmann, A., 2021. New distribution and range extension records of geometrid moths (Lepidoptera: Geometridae) from two western Himalayan protected areas. Journal of Threatened Taxa, 13(7), pp.18817-18826. Image 3/3. 
Page citation
Anonymous 2023. Costicoma exangulata (Warren, 1909) – . In Sondhi, S., Y. Sondhi, R.P. Singh, P. Roy and K. Kunte (Chief Editors). Butterflies of India, v. 3.42. Published by the Indian Foundation for Butterflies. URL: https://www.mothsofindia.org/costicoma-exangulata, accessed 2023/03/31.