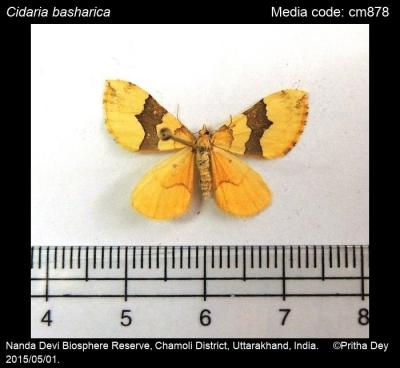 Photo Gallery and Species Biology
| State | Jan | Feb | Mar | Apr | May | Jun | Jul | Aug | Sep | Oct | Nov | Dec | No date |
| --- | --- | --- | --- | --- | --- | --- | --- | --- | --- | --- | --- | --- | --- |
| Andaman and Nicobar Islands | | | | | | | | | | | | | |
| Andhra Pradesh | | | | | | | | | | | | | |
| Arunachal Pradesh | | | | | | | | | | | | | |
| Assam | | | | | | | | | | | | | |
| Bihar | | | | | | | | | | | | | |
| Chandigarh | | | | | | | | | | | | | |
| Chhattisgarh | | | | | | | | | | | | | |
| Dadra & Nagar Haveli | | | | | | | | | | | | | |
| Daman & Diu | | | | | | | | | | | | | |
| Delhi | | | | | | | | | | | | | |
| Goa | | | | | | | | | | | | | |
| Gujarat | | | | | | | | | | | | | |
| Haryana | | | | | | | | | | | | | |
| Himachal Pradesh | | | | | | | | | | | | | |
| Jammu and Kashmir | | | | | | | | | | | | | |
| Jharkhand | | | | | | | | | | | | | |
| Karnataka | | | | | | | | | | | | | |
| Kerala | | | | | | | | | | | | | |
| Lakshadweep | | | | | | | | | | | | | |
| Madhya Pradesh | | | | | | | | | | | | | |
| Maharashtra | | | | | | | | | | | | | |
| Manipur | | | | | | | | | | | | | |
| Meghalaya | | | | | | | | | | | | | |
| Mizoram | | | | | | | | | | | | | |
| Nagaland | | | | | | | | | | | | | |
| Odisha | | | | | | | | | | | | | |
| Paschimbanga | | | | | | | | | | | | | |
| Pondicherry | | | | | | | | | | | | | |
| Punjab | | | | | | | | | | | | | |
| Rajasthan | | | | | | | | | | | | | |
| Sikkim | | | | | | | | | | | | | |
| Tamil Nadu | | | | | | | | | | | | | |
| Tripura | | | | | | | | | | | | | |
| Uttar Pradesh | | | | | | | | | | | | | |
| Uttarakhand | | | | | | | | | | | | | |
| West Bengal | | | | | | | | | | | | | |
| Total | | | | | | | | | | | | | |
Cidaria basharica Bang-Haas, 1927. Horae. Macrolep.1: 93, pl. XI: 20. 
Cidaria basharica In Seitz, A. (Ed.). Macrolep. World IV. Suppl (110), pl. 11 b. 
Cidaria basharica In Yazaki (2000), Moths of Nepal. Part 6. TINEA. Vol. 16 (Supplement 1). The Japan Heterocerists' Society, Tokyo. Pl. 162/16. 
Dey, P. & A. Hausmann. 2021. New distribution and range extension records of geometrid moths (Lepidoptera: Geometridae) from two western Himalayan protected areas, Journal of Threatened Taxa, 13(7): 18817–18826.
Notes from Dey & Hausmann (2021): Further research is required to clarify distribution and species delimitation of the species pair Cidaria basharica and C. antauges Prout, 1938, the latter described from Kashmir/Kokser. Wing pattern of our record from Uttarakhand is well matching the figure for a Nepalese specimen in Yazaki (2000), whilst the type of C. basharica shows a much narrower medial area. It is not excluded that the populations of Uttarakhand and Nepal belong to C. antauges.
Page citation
Anonymous 2023. Cidaria basharica Bang-Haas, 1927 – . In Sondhi, S., Y. Sondhi, R.P. Singh, P. Roy and K. Kunte (Chief Editors). Butterflies of India, v. 3.42. Published by the Indian Foundation for Butterflies. URL: https://www.mothsofindia.org/cidaria-basharica, accessed 2023/03/31.