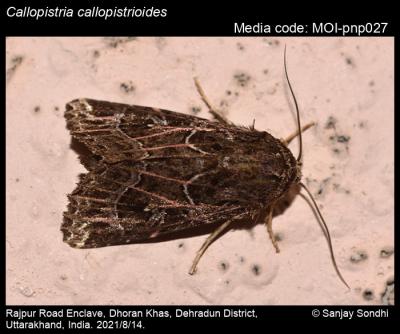 Photo Gallery and Species Biology
| State | Jan | Feb | Mar | Apr | May | Jun | Jul | Aug | Sep | Oct | Nov | Dec | No date |
| --- | --- | --- | --- | --- | --- | --- | --- | --- | --- | --- | --- | --- | --- |
| Andaman and Nicobar Islands | | | | | | | | | | | | | |
| Andhra Pradesh | | | | | | | | | | | | | |
| Arunachal Pradesh | | | | | | | | | | | | | |
| Assam | | | | | | | | | | | | | |
| Bihar | | | | | | | | | | | | | |
| Chandigarh | | | | | | | | | | | | | |
| Chhattisgarh | | | | | | | | | | | | | |
| Dadra & Nagar Haveli | | | | | | | | | | | | | |
| Daman & Diu | | | | | | | | | | | | | |
| Delhi | | | | | | | | | | | | | |
| Goa | | | | | | | | | | | | | |
| Gujarat | | | | | | | | | | | | | |
| Haryana | | | | | | | | | | | | | |
| Himachal Pradesh | | | | | | | | | | | | | |
| Jammu and Kashmir | | | | | | | | | | | | | |
| Jharkhand | | | | | | | | | | | | | |
| Karnataka | | | | | | | | | | | | | |
| Kerala | | | | | | | | | | | | | |
| Lakshadweep | | | | | | | | | | | | | |
| Madhya Pradesh | | | | | | | | | | | | | |
| Maharashtra | | | | | | | | | | | | | |
| Manipur | | | | | | | | | | | | | |
| Meghalaya | | | | | | | | | | | | | |
| Mizoram | | | | | | | | | | | | | |
| Nagaland | | | | | | | | | | | | | |
| Odisha | | | | | | | | | | | | | |
| Paschimbanga | | | | | | | | | | | | | |
| Pondicherry | | | | | | | | | | | | | |
| Punjab | | | | | | | | | | | | | |
| Rajasthan | | | | | | | | | | | | | |
| Sikkim | | | | | | | | | | | | | |
| Tamil Nadu | | | | | | | | | | | | | |
| Tripura | | | | | | | | | | | | | |
| Uttar Pradesh | | | | | | | | | | | | | |
| Uttarakhand | | | | | | | | 1 | | | | | |
| West Bengal | | | | | | | | | | | | | |
| Total | | | | | | | | 1 | | | | | |
OD as Thalpophila callopistrioides Moore, 1881. Proc. Zool. Soc. Lond. Pg. 344. TL: Khasi Hills. Text at https://www.biodiversitylibrary.org/page/30759493#page/446/mode/1up
Listed as Data similis Warren, 1911. Descriptions of some new Noctuidae in the Tring Museum. Novit. zool. 18: 140-148.
Wileman & West, 1929. Descriptions of new species of Noctuidae Novit. Zool. 35(1):1-27. Page 5.
Holloway, J. D. 1989. The moths of Borneo (part 12); Family Noctuidae: Subfamilies Noctuinae, Heliothinae, Hadeninae, Acronictinae, Amphipyrinae, Agaristinae. Malayan Nature Journal 43: 57-226. Pg. 161, Pl. 5/7
Haruta, T. (Ed.). 1994. Moths of Nepal. Part 3. TINEA. Vol. 14 (Supplement 1). The Japan Heterocerists' Society, Tokyo. Plate 86/9.
Yen, S-H. & S. Wu. 2009. Hexapoda: Lepidoptera, Noctuoidea, Noctuidae (Eriopinae), Biota Taiwanica : 3-88. Pg. 58. Misspelt as Callopistria callopistroides.
https://www.inaturalist.org/taxa/1284396-Data-callopistrioides [Accessed on 24 Nov 2022]
 
Similar species: Callopistria thalpophiloides
Both this (thalpophiloides) and the next species (callopistrioides) have rich dark brown forewings; the hindwings are bordered a similar colour but have the basal half dull yellow. The next species has the pale forewing markings more prominent and more clearly defined; the submarginal white flecks are much more extensive in callopistrioides; in thalpophiloides they are restricted to the anterior sixth of the wing.
Page citation
Anonymous 2023. Callopistria callopistrioides (Moore, 1881) – . In Sondhi, S., Y. Sondhi, R.P. Singh, P. Roy and K. Kunte (Chief Editors). Butterflies of India, v. 3.42. Published by the Indian Foundation for Butterflies. URL: https://www.mothsofindia.org/callopistria-callopistrioides, accessed 2023/03/30.